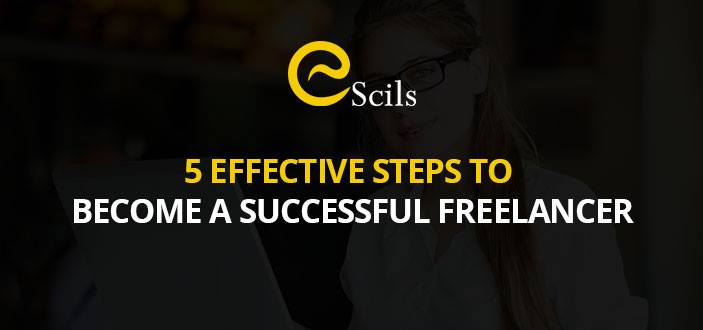 Old-style ways of doing work have reshaped and become outmoded. The concept of becoming a freelancer is getting popular worldwide. All of us want to earn extra and easy income by pushing small efforts. Even there are lots of people who manage their permanent jobs with freelancing. The facts indicate over 54 million Americans like to initiate a freelance business because of the flexibility in terms of time.
Moreover, this method generates an incredible opportunity for entrepreneur and office worker with useful skills to run a freelance business and eventually grow that into a sustainable self-employed successful career. There are numerous websites like Fiverr who support freelancer to find relevant work. In this article, you will know the guideline to run your career as a freelancer like a boss.
1) Make A Vision and Set Goals:
Setting goals for your freelance business is an essential part. Set your goals by analyzing the market, your skills and USPs (unique selling points). During the setting goals process, make sure it is being set as per the concept of SMART (specific, measurable, attainable, realistic and time-based). Also, answer to yourself before starting your work.
Do you want to become a freelancer just because of getting extra income on the side of a regular job?
Do you want to become a full-time freelancer because of the paybacks?
Do you have some other goals? (Define)
2) Choose A Portfolio Niche:

Nobody knows about you better than you know yourself. For example, if you are a writer and have adequate including enough expertise to write for clients then be careful about your competitors in the same writing industry who have the same skills and giving the services in minimum rates. Thus, you have to be ready to start work by offering your services at a low price. Your key job is to satisfy your clients so that you could even ask for the higher amount in their next required project.
3) Know Your Clients' Psychology


It is also significant to mark the right types of clients. At the very initial level, you may randomly approach to get clients from everywhere but then you must have to analyze your skills and find the relevant clients. After finishing some projects, you will know the nature of your customers and choose the right one to continue your work.
4) Make Pricing Plan:


By determining strengthens and demand, design your pricing plans. There are two types of pricing plans used in freelance business. A) Price Penetrating Plan B) Price Skimming Plan
A) Price Penetrating Plan: Set the low prices in order to target the wide-range audience.
B) Price Skimming Plan: Set the high prices in order to create your high business awareness
Follow all from above to meet with your income goals. Remember, usually freelancer works at minimum prices but it doesn't mean that you remain to agree with this plan. Bring some variation to your plan by considering your work value.

5) Develop An Eye Catching Portfolio Website:


The main objective of your website portfolio is to know your work value and justify the prices that you are charging from your clients. Your clients will look into your portfolio website and style then they would agree to give some work to you. Moreover, it is the first impression hence you have to pay attention. Your site should be very operative including the following key points:
Highlight the distinctive capability and specialty of your work
Provide your contact info and persona
Bring yourself into the spotlight by highlighting the relevant skills, education and completed tasks
Display clients' feedback with testimonials.
To have a better understanding, you can also take a look at eScils courses that aim to strengthen your skills with the advancement of the modern world. Each course is well-designed with the consideration of the best practices.