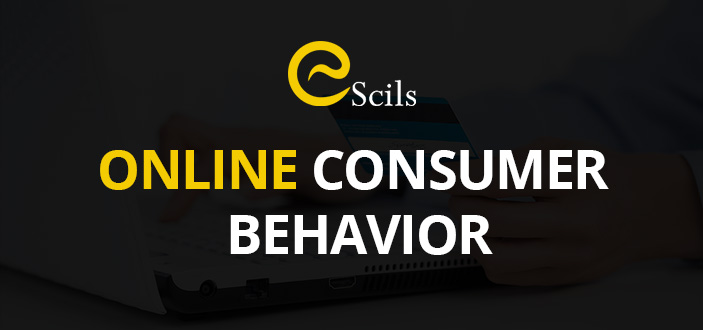 The consumers buying behavior has changed with the advancement of technology. Technology has changed the lifestyle of people hence now marketing strategies cannot be made by considering the traditional buying behavior. Specially, the numbers of people who get daily online are increasing drastically. People like to spend much of their time on digital platforms through various electronic devices and they like to buy products and services online. Hence it's important to understand online consumer behavior.
Digital platforms provide the easiest way of interaction with consumers but still, getting consumers' loyalty and convince them for repeating purchase is the difficult task. E-commerce businesses look worried about consumer behavior towards business. Recently, a research was conducted by Namogoo and here we will try to summarize it with a better understanding.
While doing the study, Namogoo asked more than 1400 online consumers about their buying habit. Also, some interesting questions were added in research like what element of digital platform attract consumers, where they like to pay attention and which factors make them convince to buy something. The answers were very interesting. Here we tried to figure out the summary of results statistics.
Around 44 percent of online buyers say that they use smartphones to visit digital platform. Half of them buy something simultaneously while surfing on the internet.

Product and service prices are the most considerable factor for making the online purchase. Mostly, online consumers are price conscious and they are not ready to spend too much on online products. This results were extracted from 90 percent of respondents. Interestingly, 77 percent of online consumers stated that they abandon their online purchase because of shipping fee, delivery charges. Other 63 percent of Mobile online consumers stated that applying the same information twice is another reason to abandon the purchase. Desktop online consumers provided the same reason and said that it's the frustrating part. Also, lengthy check out process abandons the online purchase.

Email marketing is still known as an effective way to maximize sales. Digital marketers can track those consumers who abandoned their buying and offer them some discount to create interest factor to revisit to your website and buy your products. In Namogoo's research, 38 percent of respondents said that they got back to the website and made the decision to buy just because of email that offered them the discounts.

The more important element that indicated in Namogoo's research, 78 percent of respondents said that while visiting the website, the unauthorized ads were injected to their system then they left that page quickly. The unauthorized ads created a negative impact on consumer behavior.

55 percent respondents had no objection to click on ads that were appearing on the E-commerce website, those ads were relevant to the websites but offering the same products with 80 percent discounts so consumers decided to go for another digital platform and retailer lost potential consumers.

The above study helps digital marketers to understand consumer buying behavior. To get a better understanding of digital marketing and consumer behavior, you can easily access to eScils digital marketing bundle that is specially designed to empower you with the complete understating of consumer behavior and digital marketing. After enrolling into this bundle, you can easily enhance your productivity and profitability.
eScils designs the digital marketing bundle by considering the best practices in industry and aims to accelerate your strengths with an practical approach.